Enact Innovation Hub has again turned out another set of participants in a program tagged "Entrepreneurship development training", which lasted for 2 weeks.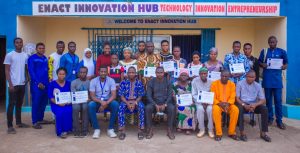 The curriculum covered Entrepreneurship development with a focus on developing business Concepts & Identifying Value chains, Business Plan Development, Business Incorporation, Branding, Marketing as well as Business penetrating strategies and portfolio building. 
The participants, which have been placed in different groups, took turns to give insights on how they can solve problems that were thrown to them in form of case studies in what became part of their overall rating and testing.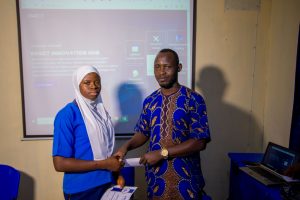 Thereafter, the participants took a computer-based test that covers all the topics they have been taught under Entrepreneurship Development since the commencement of the program.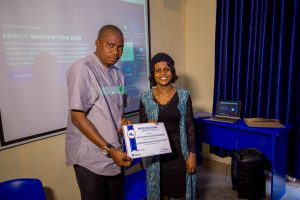 The Hub is the brainchild of Engr. Nurudeen Adeyemi Balogun. It was unveiled last year, November, with Gov. AbdulRahman AbdulRasaq.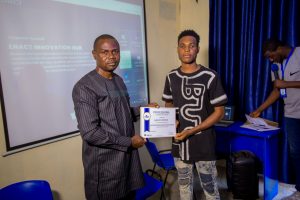 Speaking at the graduation event, Mr Ayo, The Enact coordinator who witnessed the event, commended the initiative and thanked Engr. Nurudeen Adeyemi for his vision and commitment to grassroots development through the ENACT Innovation Hub, Ajase Ipo. He also went further by thanking the Entire Digprom team for their commitment and Dedication. He extolled the participants on the importance of the training they've got and how they can positively impact it.
The participants were then awarded their certificates.