A total of 20 participants that participated in the first-ever program at ENACT Innovation Hub, Ajase-Ipo graduated yesterday. The training which lasted for 2 weeks was themed on Digital Skills for businesses.
The curriculum covered digital skills with a focus on Social media marketing, Content Strategy, Ecommerce, Social Commerce, Analytics, Display Advertising as well as online reputation management.
The Hub is the brainchild of Engr. Nurudeen Adeyemi Balogun was unveiled last year November by Gov. AbdulRahman AbdulRasaq. The first set of participants of the Hub was trained on Digital Skills for Businesses.
Speaking at the graduation event, Mr. Ibrahim Alarape, representative of Ajase Ipo Descendant Union who witnessed the event commended the initiative and thanked Engr. Nurudeen Adeyemi for his vision and commitment to grassroots development through the ENACT Innovation Hub, Ajase Ipo. He extolled the participants on the importance of the training they've got and how they can positively impact society with it.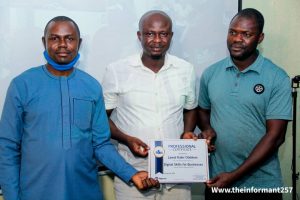 The ENACT coordinator, Mr. Ayo in his address urged the participants to do beyond getting their certificate and practice what they've learned towards developing businesses with their skills using the digital tools.
The training is illuminating a revolutionary way of truly empowering our people from Kwara South. A clear departure from the usual unfocused approach met on the ground. He added
Mufutau Lawal who is a graduand commended the ENACT team for bringing such an initiative to Kwara South. He also expressed his delight in the knowledge that he has acquired in the training. The knowledge of digital skills will help me do better and project my business" – he concluded.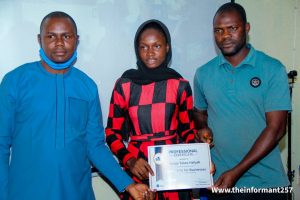 The participants were awarded certificates and a sum of N10,000 cash prize was added which was a gift from Engr. Nurudeen Adeyemi Balogun. The honorarium was to cover transport allowances and others.
The registration for the second cohort has commenced. Interested participants can visit www.hub.enact.com.ng to register.
Registration is free.